Please pay attention that some configurations of Regula Document Readers (70x4, 70x4M) require to be connected to two USB ports. In this case please use supplied dual-plug USB cable (Y-type) to connect your device to a PC.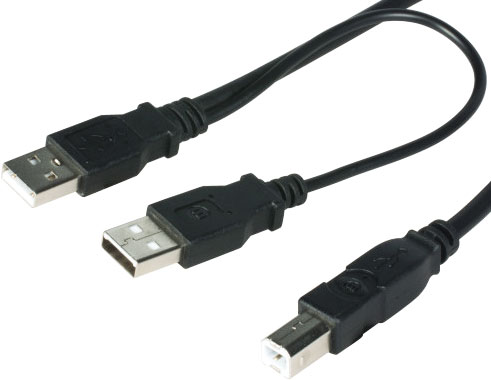 Connecting to only one USB port would case various power-related issues, such as hardware and software malfunction, device hangs, wrong scanning results etc.
If you have no free USB port to connect the reader, or wish to use some custom USB cable, you should provide additional power to the reader with a power adapter. We encourage you to purchase original power adapters from Regula representative or dealer.