Regula QuickSupport is remote access and desktop sharing application for Regula customer remote support based on TeamViewer technologies.
Regula QuickSupport allows our support team:
to get access to the customer's desktop;
to analyze and control the operation of Regula devices and software;
to solve technical issues encountered during the operation process.
Regula QuickSupport establishes a secure connection between the customer's computer and the computer of our technical support specialist. We do not receive administrating rights on the customer's computer. Please read TeamViewer security statement before using the application.
Please note: before you initiate a remote support session using Regula QuickSupport, please send us a support request describing your issue. Ask our support specialist if remote support could be appropriate for solving your issue.
To get remote support using Regula QuickSupport application, please do the following:
1. Please download and run the Regula Quick Support application.
2. If the operating system asks you for confirmation of the operation, answer "yes".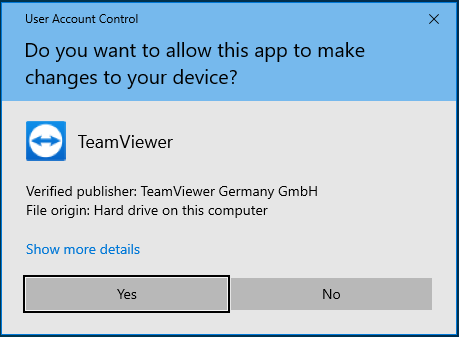 3. Accept the terms of use of TeamViewer technology.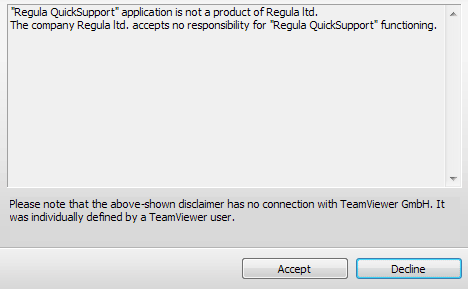 4. Let us know your Teamviewer ID and password in the open support request.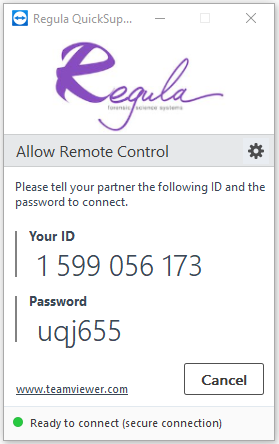 5. Wait for the further instructions of our support specialist.