Issue:
In some cases, the monitor screen may not display all of the information or controls in the Information Reference Systems (IRS) software.
Solution:
Let's take the IRS Passport as an example to solve this problem.
Regardless of the type of monitor you are using, click on the gear icon to open the settings menu. If you don't see this icon on the screen – press Ctrl+O to bring up this menu.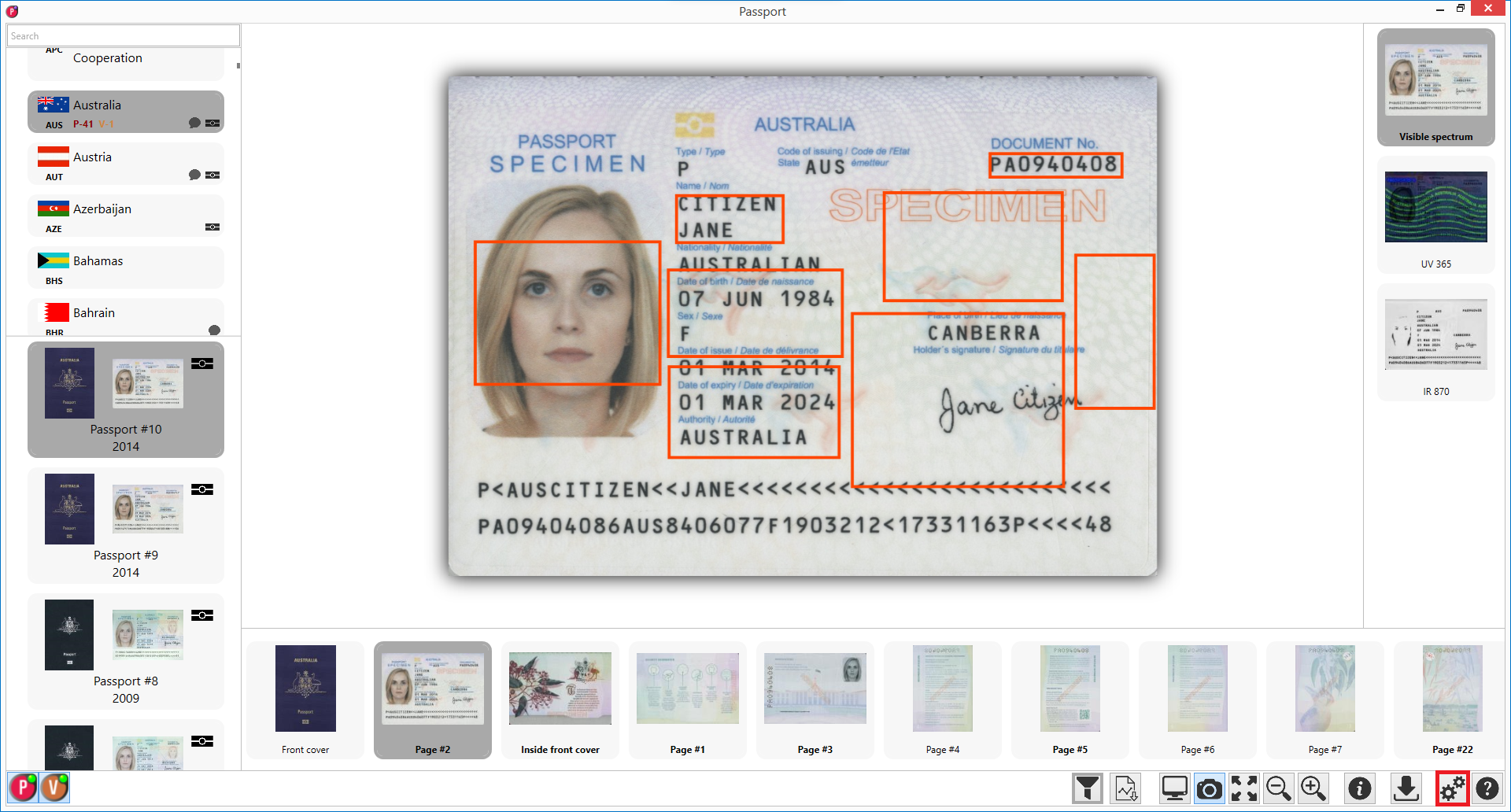 Using a monitor with a standard aspect ratio.
Select the diagonal and aspect ratio of your monitor from the corresponding drop-down menu.
The Width (mm) and Height (mm) fields will not be active in this case.
If you do not know the measurements or aspect ratio of your monitor, refer to the documentation provided by the manufacturer.
Using a monitor with a custom aspect ratio.
If you are using a monitor that is not a standard size, you can set its linear dimensions yourself.
From the Size drop-down menu, pick Custom.
In the Width (mm) and Height (mm) fields, enter the dimensions of the monitor you are using.
If you do not know the measurements or aspect ratio of your monitor, refer to the documentation provided by the manufacturer