Issue
I need to process a multi-page document via a mobile application.
Solution
If you need to extract data from several pages of a document, such as an ID card, you can enable the multi-page processing option in the application settings.
After the app is loaded, tap on the ☰ icon to open the menu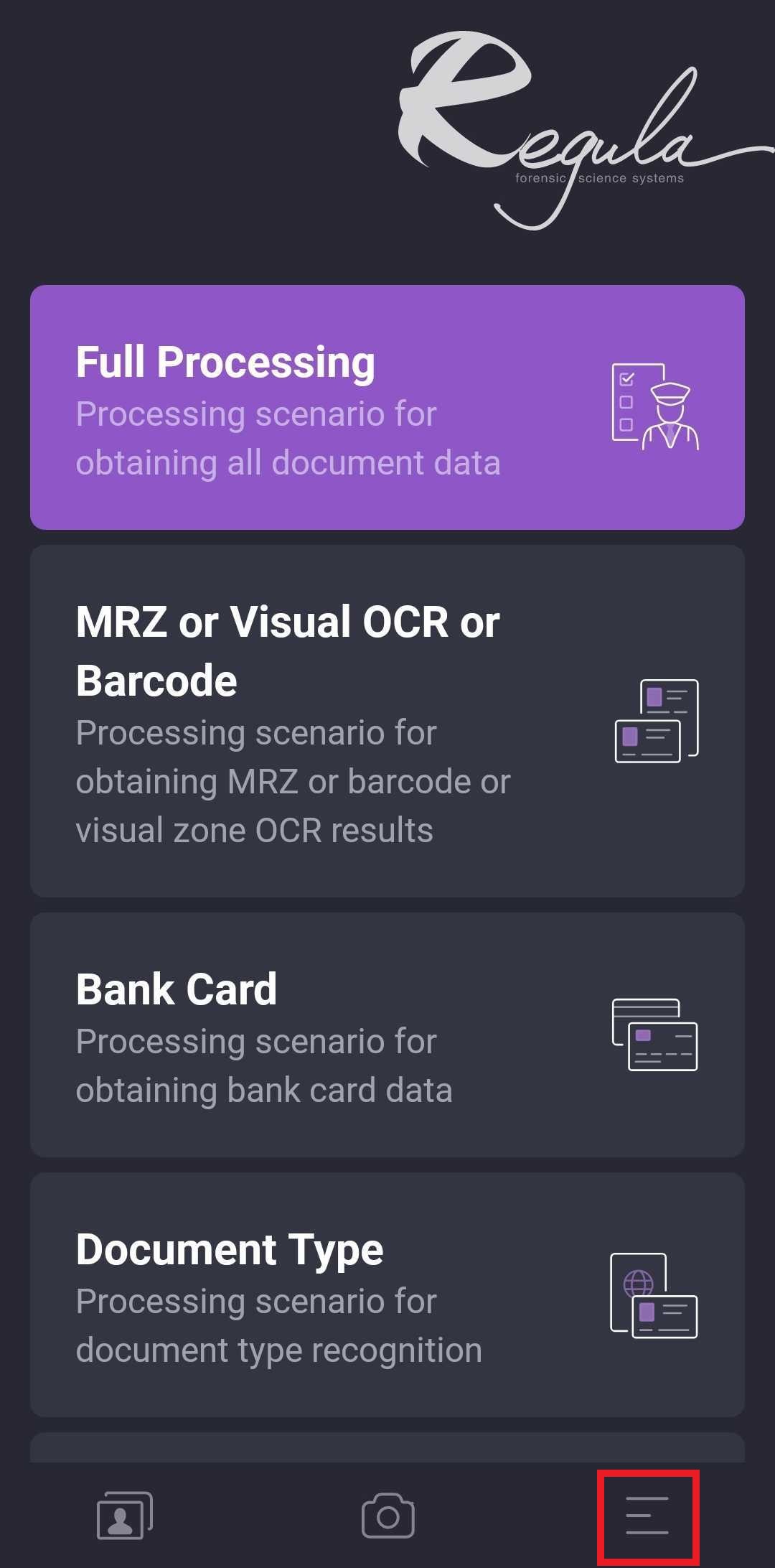 Select Settings.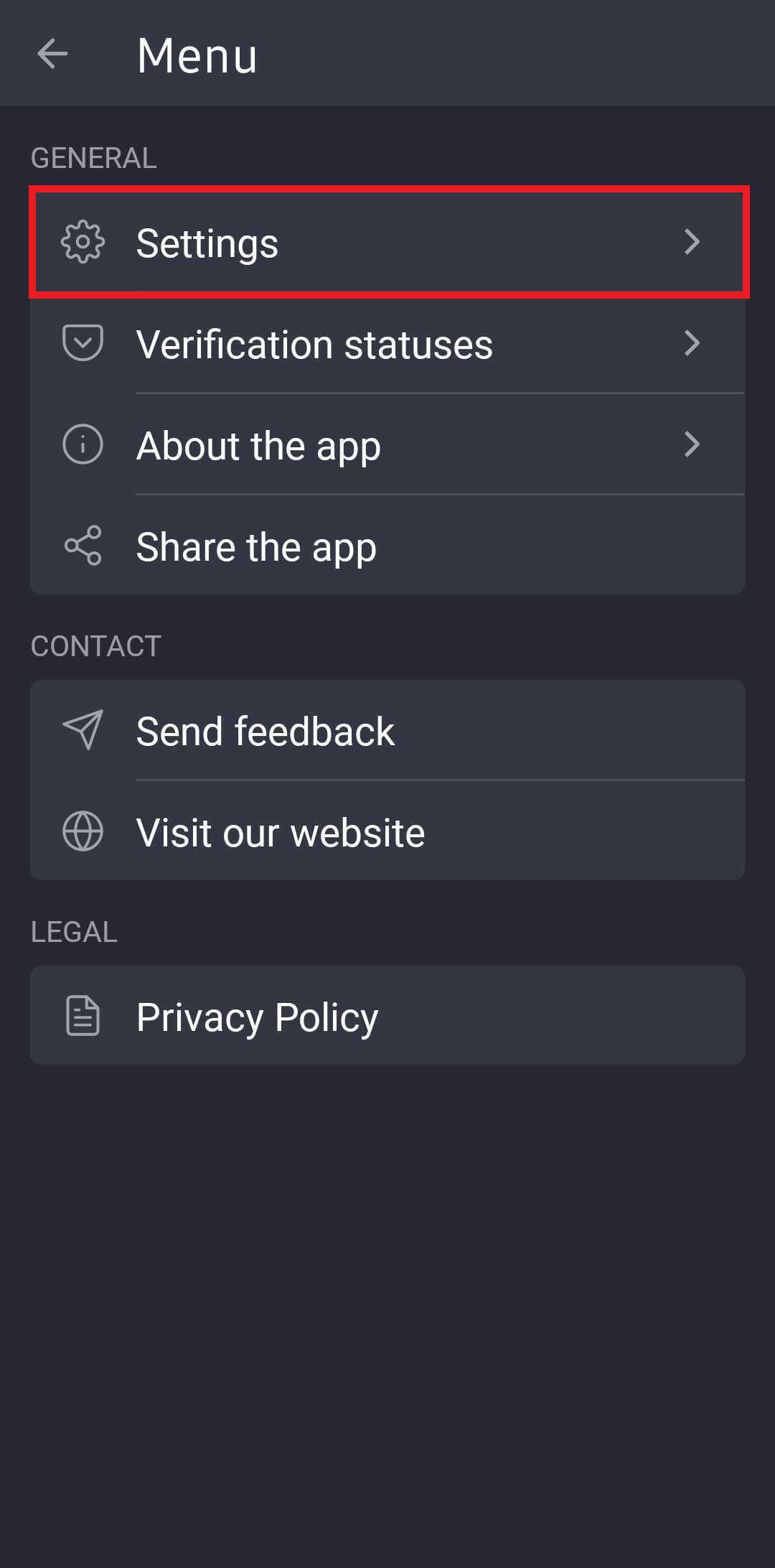 Turn on the Multipage processing option.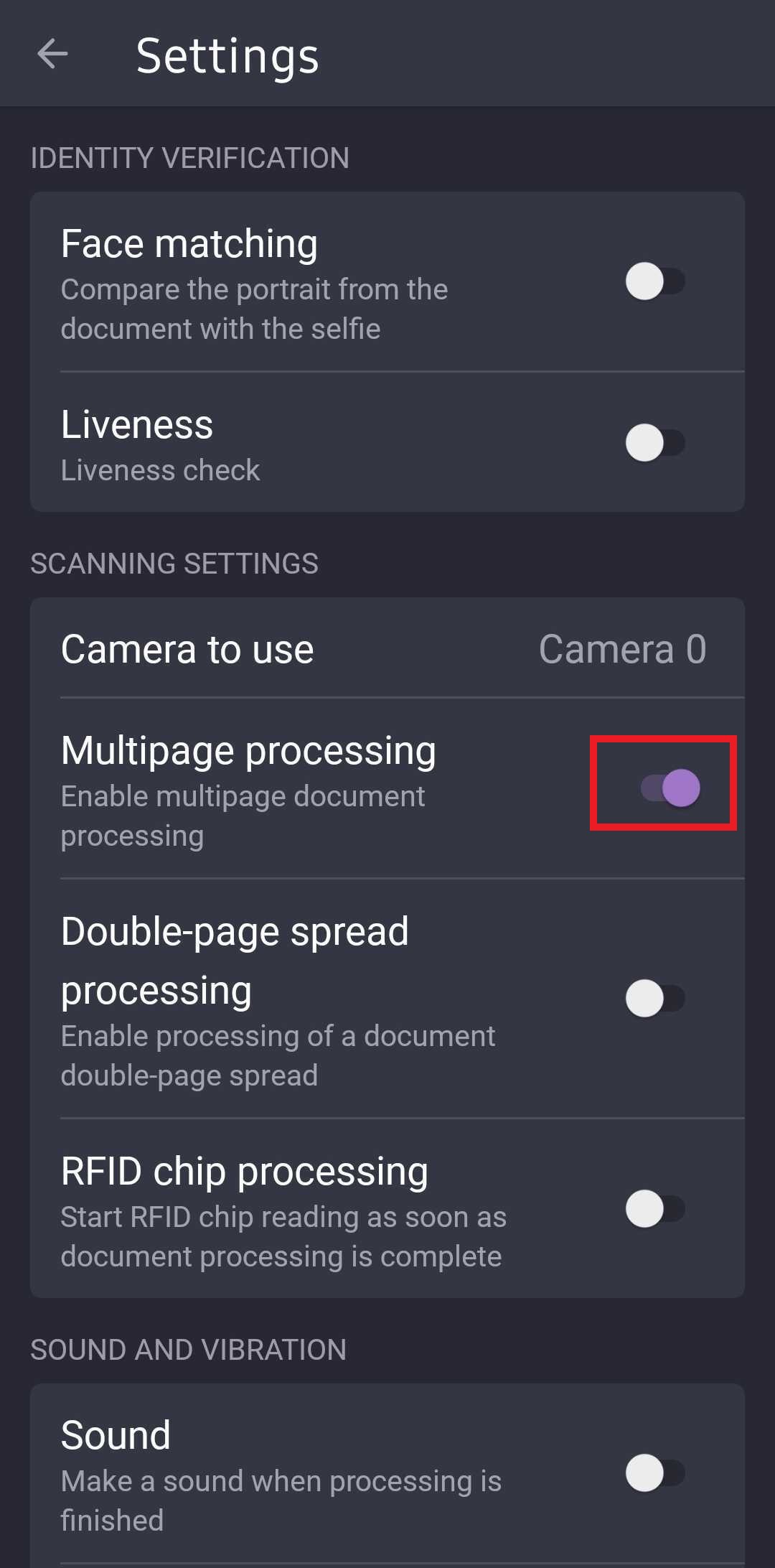 You can now process multi-page documents. During the processing of such a document, you will receive a notification to provide the next page once the previous one has been processed.